---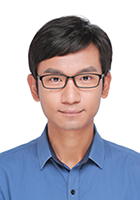 Rui Yan is an assistant professor at Peking University, an adjunct professor at Central China Normal University and Central University of Finance and Economics, and he was a Senior Researcher at Baidu Inc. He has investigated several open-domain conversational systems and dialog systems in vertical domains. Till now he has published more than 50 highly competitive peer-reviewed papers. He serves as a (senior) program committee member of several top-tier venues (such as KDD, SIGIR, ACL, WWW, IJCAI, AAAI, CIKM, EMNLP).
Title: Recent Advances and Challenges on Human-Computer Conversational Systems
Abstract: Nowadays, automatic human-computer conversational systems have attracted great attention from both industry and academia. Intelligent products such as XiaoIce (by Microsoft) have been released, while tons of Artificial Intelligence companies have been established. We see that the technology behind the conversational systems is accumulating and now open to the public gradually. With the investigation of researchers, conversational systems are more than scientific fictions: they become real. It would be interesting to review the recent development of human-computer conversational systems, especially the significant changes brought by deep learning techniques.
---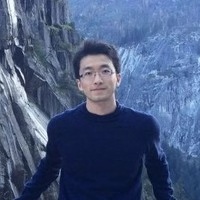 Yiwei Song is a senior applied scientist at Amazon and currently focuses on building a semantic matching model for Amazon product search. He previously worked on Click Through Rate (CTR) modeling and semantic matching in sponsored products team. He published 3 papers on semantic matching in product search and CTR modeling in Amazon internal machine learning conferences. He obtained his Ph.D. in Electrical Engineering from University of Illinois at Chicago and published more than 10 papers in top information theory conferences and journals, including IEEE Transactions on Information Theory. He also has several patents granted in the area of data storage system and wireless communications.
Title: Deep Semantic Matching in Amazon Product Search
Abstract: In this talk, we will describe the journey of building a semantic matching engine for helping customers effortlessly search and shop at Amazon. We will present various experiments of using neural networks to compute the semantic similarity between a query and product, represented as a combination of text and behavioral features (such as review rating, number of reviews, sales, etc.). We will report results from various neural architectures, loss functions, training data, and tokenization methods including strategies for handling novel queries. Overall, we are going to share some learnings from training a neural network-based information retrieval engine that significantly improved offline metrics, customer experience and key business metrics. The talk closes with a description of the challenges that require further innovation in science and engineering to build a deep learning-based semantic search engine.